Beef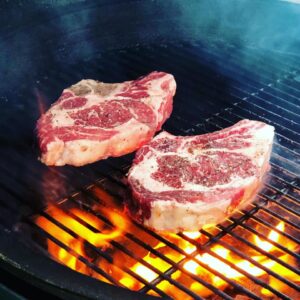 Bostrom Farms is pleased to offer beautifully marbled, antibiotic-free and all natural beef harvested locally and aged in our coolers. We also offer Certified Angus Beef®. Available in all cuts of steaks, and roasts, including custom cut half or quarter cow quantities. Plus, our popular varieties of fresh or frozen ground beef patties.
Our dry aged beef is prepared for four+ weeks right here in our aging room.
From cookouts with friends to family dinners, set your table with beef from Bostrom Farms.